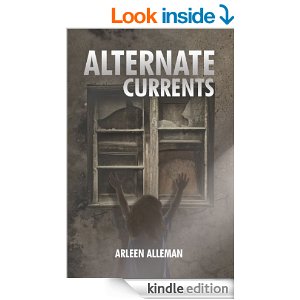 Proud finalist in Foreword Reviews 2013 book of the year contest.
"Author Darcy Farthing is living in Washington, DC, with her fiancé, Mick Clayton. They are enjoying a much needed respite from trauma and crime fighting while preparing for a wedding and a romantic cruise. Everything changes when an alarming phone call halts their plans. A good friend, Charlie Scott, has mysteriously disappeared–the apparent victim of an abduction.
Against Mick's wishes, on an impulse and without much thought of consequences, Darcy flies to Seattle to help Charlie's partner, Don, and their daughter, Penelope, cope with the loss. She is worried about Mick's negative attitude about the couple and worries that he is prejudiced toward her friends. As a result, she finds herself reevaluating the direction of her personal and professional life.
Soon after her arrival in Seattle, she becomes immersed in the unfamiliar world of domestic partnerships, birth surrogates, and assisted reproductive technology. Don and Charlie, who became unlikely heroes in the first novel in this series, Currents Deep and Deadly, have their lives turned upside down by elusive kidnappers with no apparent motive. At the same time, their well-intentioned decision to pay a surrogate to bear their daughter for them turns into a nightmare, when the biological mother returns after eight years, claiming that Don and Charlie are not Penelope's fathers as they believed, and she wants her child back. This revelation sets in motion a series of tragic events that threatens to destroy a parent-child bond, and worse.
Before the police and FBI are able to solve Charlie's kidnapping, an even more devastating case materializes when Penelope also vanishes. The FBI and Seattle police detectives frantically look for clues. In the process, they implicate a local antigay organization and its leader, two local business owners who are being harassed by antigay demonstrators, a flamboyant stalker who is obsessed with Don, and the birth mother herself. There is no hard evidence against any of the suspects, and the leads are curtailed when two of them are murdered. The authorities are no closer to finding Penelope and now worry that she has been abducted by a vicious killer.
In the midst of turmoil surrounding Penelope's birth status and abduction, true to her nature, Darcy tries to help her friends. When she ventures into the midst of the case by conducting a freelance interview with a local clergyman, she is nearly killed in a vicious attack by an unknown assailant. Mick rushes to her side and soon overcomes his reluctance to get involved with Don and Charlie's plight. Together they try to gather information to help solve the case. Before the hostility ends, Don also becomes a victim and then a hero, and Mick must fight an unbalanced killer intent on revenge.