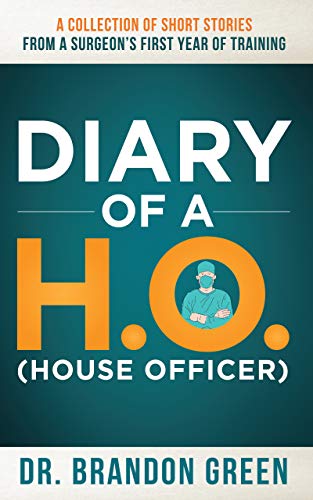 This book could save your life! If you've ever wondered what it's like working at a hospital Level 1 trauma center this book offers unfiltered true stories which occurred during a surgeon's first year of training. The book offers insight into modern healthcare and the state of society. You will laugh, cry, and question your beliefs about the healthcare system and patients.
CHARITABLE: 30% of profits from the sale of this book will be donated to healthcare non-profit organizations such as the American Cancer Society, the American Heart Association, and any current global medical pandemic funds.
Please visit DIARYOFAHO.COM for more information. This is a work of sociology, psychology, medicine, surgery, dealing with the public, putting others ins front of yourself, and self-reflective learning. HIPPA compliance maintained. Everyone's talking about the healthcare system. Don't miss out, be informed and read Diary of a H.O. $4.94 on Kindle.