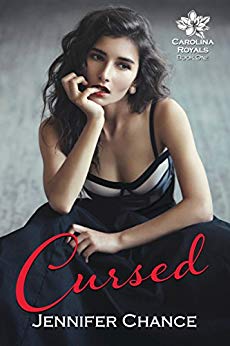 When the prince she was supposed to marry falls for someone else, Edeena Saleri is done with Garronia's courts, crowns, and family curses. She grabs her sisters and escapes to the nobility-free coast of South Carolina, USA.
Refuge isn't anything like it's supposed to be, however. The family's island vacation home now borders a singles' retreat, which Edeena's sisters embrace all too eagerly. Worse, the private protection firm Edeena hires is run by the most infuriating man she's ever met—a rough-hewn, dark-eyed, charismatic charmer named, of course, Prince. He's not a royal and he's nowhere near noble, so there's no way he can break the family curse. And yet…
Vincent "Prince" Rallis has spent his whole life justifying his name. The son of hardworking immigrant parents, he's hustled for every dime, finally building a personal security firm with the muscle and grit to live up to its promises. He's used to keeping his cool, but when the high-strung, high-class Edeena shuts him down despite her obvious interest, pride demands he fight for her—even if he has to track her back to her glittering court to prove his point. Only once Prince arrives in the seaside kingdom of Garronia, he finds his troubles are just beginning.
Sometimes love in Garronia can be magic. And sometimes you're just Cursed. Free on Kindle.