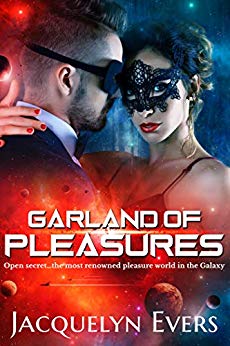 Sometimes being wanted by everyone is not necessarily a good thing.
As part of the prison work program Tack designs interactive virtual sex games for humanoids who want to mate with a human female. In scant three years he has developed a reputation as a span master whose imagination could always bridge two lusting organic life-forms in a coupling of wild ecstasy. That's how the warden advertises his services on a galactic billboard. His client-contact is always on-screen. His first live visitor ever forces a wolf-whistle on his lips and electrifies every hair on his body. Tack knows that in a federal prison neither is a safe reaction.
She is Sayal, a gorgeous young girl from a backwoods pastoral colony. She wants him to design a virtual sex postcard for her fiancé—and deliver it to the playground of the rich and depraved—Garland. Before he can even ask how is he to accomplish that since he is a federal prisoner, Sayal is cheerfully telling him that she'd bought-out his prison term and is now his new warden. That's when Tack starts to suspect that she has just traded the remainder of his prison term for a death sentence. $0.99 on Kindle.