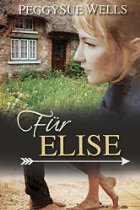 Raised on a Nebraska farm by a single mom who dared him to dream big, Michael Northington became one of America's military elite, a parajumper or PJ. For Michael and his childhood friend, Bryce, this was the way to save, rather than take, lives.
But when Michael learns his mission contributed to the death of a friend, he resigns. Bryce journeys to St. Croix to coax Michael out of early retirement for an overseas assignment he doesn't want to do alone. Reluctantly Michael agrees and touches off a series of events that force him to face his father's abandonment, the tragic loss of his family, and the sinister mystery surrounding his friend's untimely death. Discovering his heart, Michael finds Elise at the center.
Busy keeping her father's musical legacy alive, the historic atmospheric concert theater in repair, and exploring an expected romance with her childhood sweetheart; Elise has little interest in the mysterious stranger who has taken over the cottage. But as dangerous men and Hurricane Hugo bear down upon the island, threatening everything she has ever known, Elise realizes she is unexpectedly in love with the rugged and principled Michael. $0.99 on Kindle.