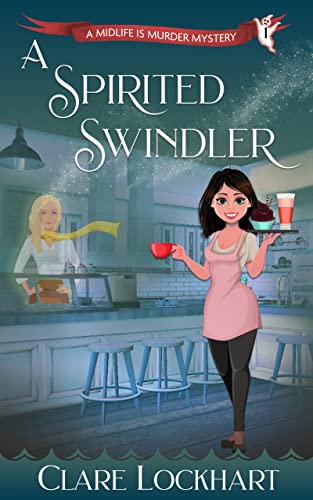 Empty nested and excited to start a new chapter in life, Quinn is almost ready to open her new lakeside café in the small town of Bookend Bay.
Everything is perfect until she realizes she's being followed.
Confronting the stranger sets Quinn on a course where her problems no longer revolve around selecting a feature scone. She's suddenly questioning everything she believed about her marriage and her sanity.
Midlife isn't supposed to bring a change like this!
When police question her about a murder, Quinn quickly realizes she can't tell anyone but her best friend about the conniving, ghostly stranger who's stalking her. No one would believe she's been talking to a dead person, and Quinn is barely coping with the truth herself.
Things go from bad to worse when the ghost makes her agenda clear—an exchange of favors that could save or sink Quinn's café before she serves her first spiced latte.
The closer she gets to the truth, the more afraid she becomes of a horrible secret that could ruin her life.
Now, she can't help thinking some secrets should rest in peace.
Free on Kindle.