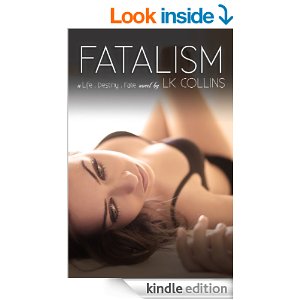 Adult themes and situations MATURE CONTENT. If you love sexy dominant lawyers then this book is for you. Fair warning, you will need a change of panties. You're welcome.

This book can be read as a stand alone. 

Alexa Schaefer has been through more pain and hurt in her life than your average twenty-eight year old. She protects her heart by controlling everything around her and living her life according to a strict set of rules. For years, she has lived behind a wall, not allowing anyone into her heart. That is, until she meets Vincent, a man she can't get out of her head no matter what she tells herself. 

On the outside, Vincent Mileski appears to be a confident, no nonsense attorney. A prodigy in the field of law, he has just won the biggest case of his career. Needing out of the spotlight, Vincent moves back to his home state of Colorado to get some time alone to heal from a previous betrayal. He hasn't had a woman turn his head in years, that is, until he meets Alexa. After only knowing her name and the sweet taste of her kiss, she is torn from his arms. 

Will fate bring these two back together, or will they spend an eternity searching?