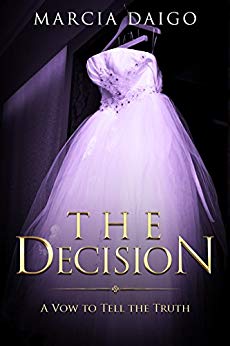 When Melissa wakes up one morning, she knows her life will never be the same again. Today is the day that most women dream about, but not Melissa. Having been in a relationship with Travis for 10 years and having his child, Travis makes it clear his intention is to marry her. On the surface, things look rosy but behind closed doors, Travis' continual mind-games and neglect of her basic needs is tearing Melissa apart.
However, having put of the wedding for long enough, it is time for her to bite the bullet and walk down the aisle and face the decision she made to say yes. Set over a four hour period, The Decision invites you into Melissa's mind as she reflects upon the relationship and contemplates her decision.
Will Melissa go ahead with a decision that will drastically alter the course of her life and well-being or will she choose to end the mental gymnastics? $3.99 on Kindle.