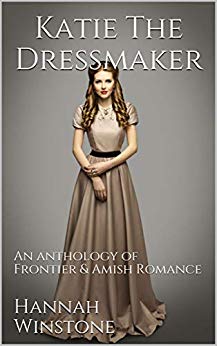 Katie spent hours at that little shop, chatting away to Daniel like he was an old friend. Then she spent the next day with him too, walking fifteen minutes in the sweltering heat just to pretend she needed a new pair of fabric scissors. It had become almost part of her daily routine. In the back of her mind, she knew she needed to finish Emily's dress, the new one, or there would be terrible consequences.
Yet as she sat across from him, sipping tea from a delicate cup, Katie found she didn't care; not as long as she still visited Daniel.
Even with customers milling about and his sister in the back, Katie only saw him…But did he see her? Free on Kindle.