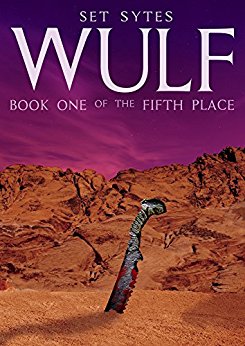 What would you do if you woke up on another planet, in someone else's body, with a gun to your head?
Jay Wulf (as people keep calling him) is having a bad day. Rescued from imminent execution by the fiercely independent Savvi, he soon finds himself left alone to understand and survive the frontier perils of a savage new world.
Alone, that is, apart from a black tiger that won't stop following him . . .
And if that wasn't bad enough, a man with green eyes is hunting him, a man who will stop at nothing to put the universe right.
WULF is the first book in an exciting, funny, sexy, dark and bloody new series for adults, blending science fiction, fantasy, western and adventure genres. Free on Kindle.