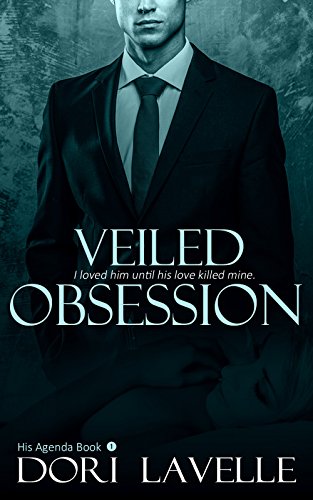 My name is Haley Macknight, and I'm dying inside. From the outside my life is every woman's dream. I'm married to Jude Macknight, a sexy multimillionaire who loves me…too much.
Once upon a time, I loved him. But that love is dead. Unwilling to let me go, I've become his obsession. He will stop at nothing to make sure I remain in a marriage I no longer want, inside my gilded cage.
Each day I pull away from Jude, I watch him transform into a monster. Before my eyes, he becomes a man I don't recognize, a dangerous man. He makes it clear that I belong to him, that my life is no longer my own. If I leave, he'll kill me. But if I stay, I'll die a slow death.
**WARNING: Due to sexual situations and dark adult content, VEILED OBSESSION is not intended for readers under the age of 18, and anyone who is unable to read books containing the following situations: kidnapping, murder, graphic rape, and extreme abuse.** $0.99 on Kindle.