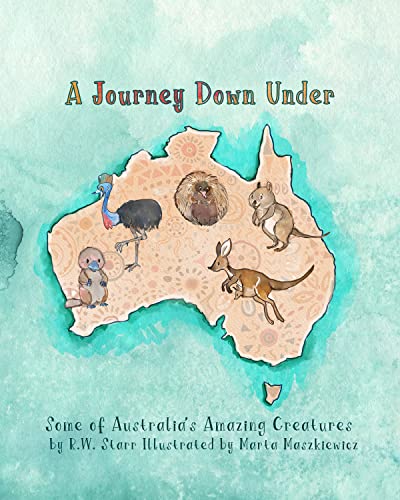 Embark on a captivating adventure with "A Journey Down Under – Some of Australia's Amazing Creatures." This enchanting children's picture book is a passport to the wondrous world of Australia's most extraordinary animals.
Inside its colorful pages, your child will meet cuddly koalas, bouncy kangaroos, and the peculiar platypus. With vivid illustrations that come to life on every page, the book brings these fascinating creatures right into your child's hands.
Designed to spark young imaginations and foster a love for exploration, "A Journey Down Under" takes your child on a captivating safari through the Australian outback, uncovering the unique wildlife that calls this land home. The delightful prose and engaging facts will have your child eager to learn more about our planet's diverse creatures.
Fuel their curiosity and let them discover the magic of Australia's wildlife. Order your copy today and set off on an unforgettable journey Down Under!
$4.99 on Kindle.