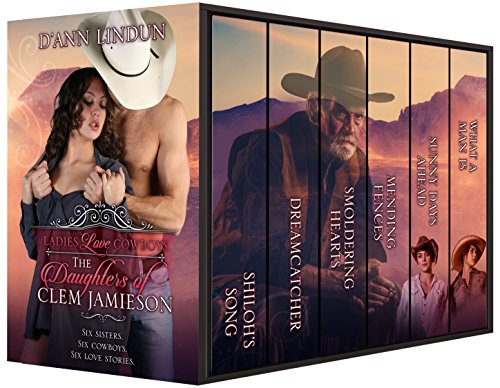 Six sisters with one father –Clem Jamieson— find love with six very different cowboys.
From an aspiring country music singer to a world champion in the horse show ring, the women have one thing in common—a deadbeat dad who has made them leery of men.
Can they break through their distrust and find lasting love? $2.99 on Kindle.