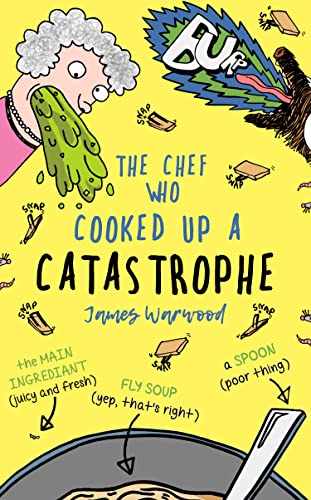 Welcome to 'The Grotty Spoon' – the most disgusting restaurant in the world.
Mr Sprout, the cruel owner and talentless Head Chef, is as cold-hearted as a dead lizard. He'll do anything to win a Golden Placemat Award. So when Mr Sprout goes looking for a Yumma Yum Bird, the Trainee Chef attempts to make a deadly curry, and Pierre the waiter is left to entertain the Awards Inspector, a recipe for disaster begins to bubble that will undoubtedly end with a gloriously gross BANG!!! (But on the bright side the E-coli Family will have a delightful holiday).
If you enjoyed Roald Dahl's 'The Twits' or David Walliams' 'Mr Stink', you'll love The Grotty Spoon. Free on Kindle.