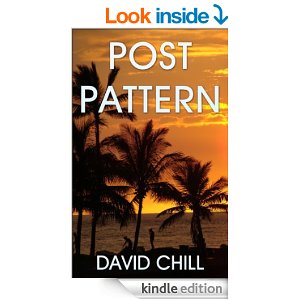 Private Investigator Burnside is trying to determine who's behind the attempted murder of a local football star in a California freeway.
As Burnside unravels a complex series of baffling leads, the body count piles up. He is on a mission to crack the case, and it involves drugs, strippers and some pretty frightening bad guys. And as he continues on with his investigation, long after it seems sensible, he finds himself face-to-face with a betrayal from his past, one he's been trying desperately to escape…
Set against the sizzling backdrop of a hot Los Angeles summer, Post Pattern provides readers with a taut, engaging mystery. The novel delivers a smart, sexy plot with crackling dialogue and fascinating characters. $0.99 on Kindle.