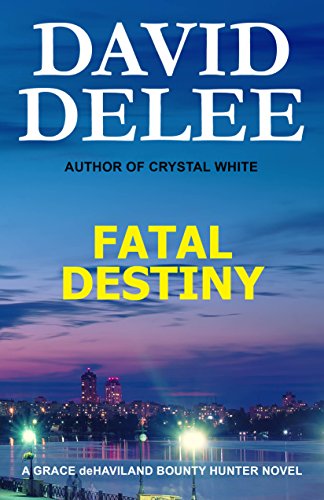 Stolen Mob Money! Ruthless Hit Men! A Past That Won't Stay Dead And Buried!
In this thrilling series premiere by award-winning author David DeLee, bounty hunter Grace deHaviland takes on what should've been a simple bail jumping case, easy-peasy, before it spun out of control and people ended up dead!
For bounty hunter Grace deHaviland, the job seemed simple. Track down Barry Keegan, a white-collar defendant in a corporate embezzlement scandal who jumped bail. A bean counter. How hard could that be?
But the case turns deadly when Keegan's co-defendant ends up murdered, and Grace's best friend, sheriff's deputy Suzie Jensen, is nearly killed.
Drawn into a web of deception involving stolen mob money, old scores, and ruthless hit men, Grace must track down the elusive Keegan—a man who is more dangerous than anyone could have guessed—while she tries to protect his wife and son from a past they thought long dead and buried.
Book One in the award-winning Grace deHaviland Bounty Hunter Series. Free on Kindle.