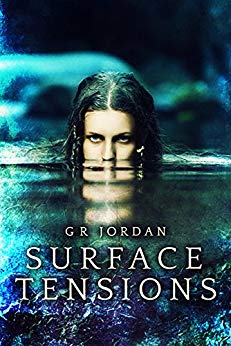 Mermaids sighted near a Scottish island. A town exploding in anger and distrust. And Donald's got to get the sexiest fish in town, back in the water.
"Surface Tensions" is the first story in a series of Island adventures from the pen of G R Jordan. If you love comic moments, cosy adventures and light fantasy action, then you'll love these tales with a twist.
Get the book that amazon readers said, "perfectly captures life in the Scottish Hebrides" and that explores "human nature at its best and worst".
Something's stirring the water! $1.99 on Kindle.