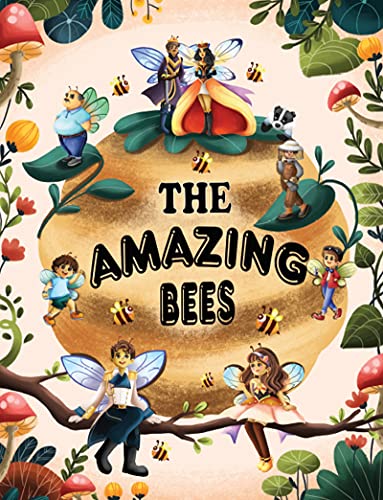 1 EPIC TALE + 10 FREE COLORING PAGES = HOURS OF FAMILY FUN!
Deep in December, when the days are short and the flowers have all been covered by snow, you won't see many bees buzzing around outside. That's because honeybees are all nestled into their hive, where they stay warm by sticking close together and eating the honey that they worked all summer to make.
But even honeybees can't help getting excited for Christmastime!
In one special beehive, Princess Debbee lives with her family and all of the other bees in her community. Princess Debbee is the daughter of the King and Queen, and one day she will be in charge of leading the hive. For now, she is just trying to help the hive get ready for Christmas.
As a crowd of worker bees rush past Princess Debbee, she juggles an armful of Christmas presents, trying not to drop them. As she struggles, DJ Bee rushes into the room. He, like all the other bees, is dressed warmly in a colorful Christmas scarf and sweater. DJ Bee is running so fast that he bumps into the Princess.  $1.99 on Kindle.