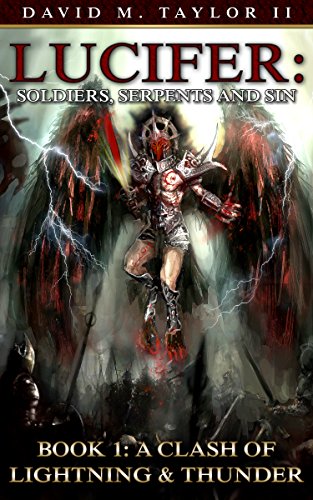 During his first 1,000 years of life in The Realm, Lucifer becomes an authentic superstar. All of his fellow brethren adore him and the passionate way he leads worship. His best friend Michael has been cheering him on since literally lifting him out of his Creation Cocoon.
And then it happens. An unexpected rift between Lucifer and Michael inaugurates Lucifer onto the path of rebellion. While smiling at his best friend every day, Lucifer begins to amass custom designed weapons and map out the weak points in The Realm. He uses his honey-coated tongue to persuade some of the brethren to join his Loyalist army, even as other brethren sense that all is not right.
As the pressure mounts towards the impending clash of lightning and thunder, Lucifer prepares to unleash something the brethren have never seen. His rebellion will change every single creature in The Realm…forever. Free on Kindle.