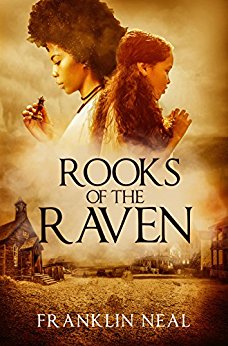 Inspired By True Events
Fans of 12 Years a Slave or Roots will love the gripping novel that is Rooks of the Raven.
A face without a name is intangible, as is a name without a face…My freedom was taken away from me when my family was discovered by a man–a slave trader–with a personal vendetta. After watching my family tortured before my eyes, me and my baby sister were sold into slavery in Virginia where we learned first-hand everything our parents worked so hard to conceal us from.
I didn't want my baby sister to breathe the sins of this world, so I did what I thought was best. I took her life.
Have you ever quenched for a story that will drive intense emotions? Glare through the lens of a 14-year young slave. Both parents former slaves. The thing is, Abel mother a mute. She watches as her beloved daughters are captured in front of her. She could not even cry her children's name. $1.50 on Kindle.