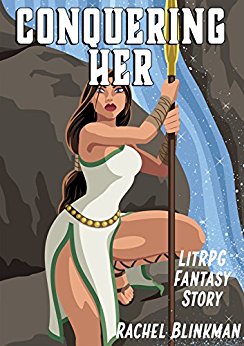 When the shy, bookish and beautiful Hannah Liston (a professor of Ancient History) receives a strange game from one of her students, she didn't think much of the gift.
But, while at home playing the Medieval Fantasy, she experiences an electric shock so powerful that it renders her unconscious…
When she awakes, Hannah finds herself transported into the game world – where she now exists as Princess Helene. And although her love life on Earth may have been lackluster, if not non-existent… her in-game character is all too tantalizing and appealing, especially to the three men who covet her affections – and a whole lot more!
Hannah takes on challenges and obstacles she never thought possible, and all the while learning about what she's been missing out on in the world of passionate encounters! $2.99 on Kindle.