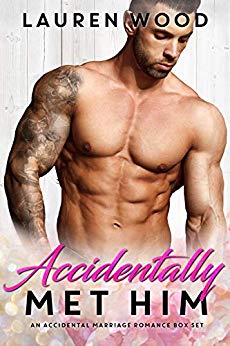 What would you do when your husband was the only one that could please you but you didn't remember marrying him?
Accidentally Met Her – "Las Vegas was the place to get hitched."
Accidentally Love Her – "She came for a short vacation, and came back hitched."
Accidentally Fiancé – 'Till death do us part'… sounds like a really long time.
Accidentally Married – "The ring signified a wedding; I didn't even know I had."
Come meet these four sexy alphas and sassy heroines who will give you roller coaster ride of emotions, possessiveness, intensely hot love and happily ever afters. $0.99 on Kindle.