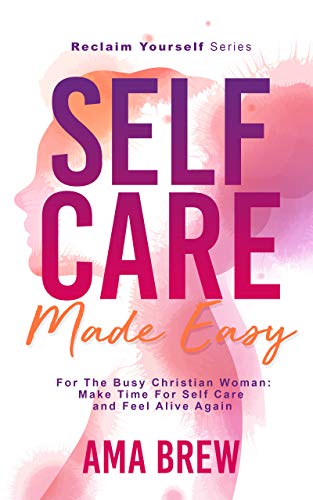 Reclaim your life and be a more fulfilled and energetic you!!!
It's possible with 'SELF-CARE Made Easy', a Christian self-care guided journal for women! Put self-care first and discover a wellspring of energy that will allow you to reach your goals and more.
Using this transformational self-care journal for the busy Christian woman, you can unlock quick, actionable steps that will allow you to:
-Make time for self-care
-Set the best boundaries for you
-Recognize Superwoman Syndrome
-Say 'no' when you need to
-Say 'yes' to a life filled with energy, passion, and purpose
-Create a sustainable self-care practice even with your busy schedule
-Eliminate Stress & Burnout from your life
If you want to give your best to the world you have to give yourself the best self-care first!!! $0.99 on Kindle.