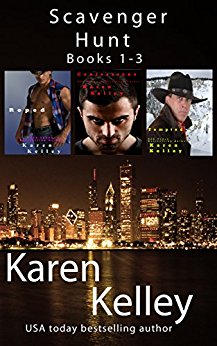 Roped
How could Josephine draw a cowboy card? She's Dallas culture and he's Fort Worth country. The rules of the game say she has to seduce him or pay the consequences. Ride 'em Cowboy?
Confessions
Samantha has kept her deepest, darkest desires hidden but they'll soon become exposed when she plays the scavenger hunt game.
Tempted
Candace hates the outdoors! So why a fisherman card? But when she gets one look at sexy Kash Proctor—she's pretty sure she could do him.
Three women tempt the fates and play the scavenger hunt game. Would you take the dare and turn over a card? $0.99 on Kindle.