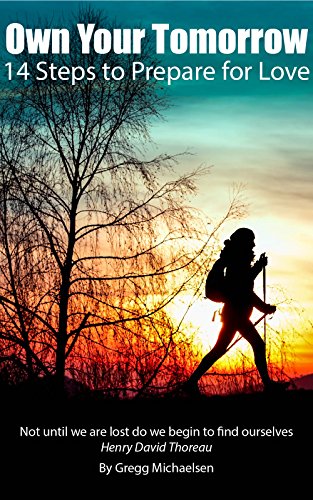 Are You Even Prepared for Love?
Are You Tired of the Dating/Breaking Up Cycle?
The shocking truth why most of us are single is because we are not ready to love!
Many of us leap into dating, not really ready to love or be loved. We don't believe in ourselves. We don't really think we're worthy of a good person. We settle for the first person who comes along and shows interest.
This isn't how it should be! If you want to successfully enter the dating scene, whether you are 18 or 80, you need to prepare yourself first. I have devised the ultimate guide to getting ready for love in my book, Own Your Tomorrow: 14 Steps to Prepare for Love. These 14 steps, which are quick and easy to read and understand, guide you through the preparation stage. You will learn many things about yourself during your journey. You will have many opportunities to begin to own your tomorrow! $0.99 on Kindle.

[shareaholic app="share_buttons" id="4690042"]