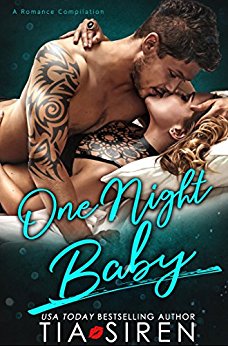 Emily's looking for the father of her child.
I'm searching for the mystery woman who rocked my world one night.
I never thought I'd find her – or the surprise accident she's been hiding from me…
It was just another charity ball.
Until I saw the beauty in the red dress.
Sassy and curvy, she had to be mine.
I told her I only do one night stands.
But she gave herself to me anyway – completely.
I commanded her body like the world was going to end.
And then she was gone, leaving me with an insatiable longing for more.
I searched for her everywhere.
Used all of my power and wealth.
And now I've finally found her.
She has something that belongs to me.
A secret she won't admit to.
She's in danger and only I can protect her.
I won't f*cking lose her again.
I'll crush the [email protected] who's after her.
And reunite our family. $0.99 on Kindle.