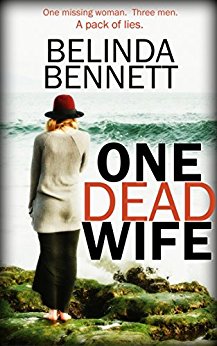 Child snatcher Tara Swift has been stalked for twenty years – now she is missing. While investigating her disappearance, Detective Inspector Brock Clarke makes a startling discovery – nobody raised the alarm for almost twenty-four hours.
Ever since she appeared in court charged with the abduction of a three-year-old girl, Tara has led a tormented life. Now she has vanished without a trace. As police comb the cliffs and countryside around a holiday park in Dorset, they are convinced they will find a body. DI Clarke has told everyone to keep an open mind, but his is made up. She is dead.
With two 'husbands' and a lifetime of pain, poor, poor Tara is the center of everyone's attention. Just how she likes it.
A gripping crime mystery with more twists than Rocchetti pasta! New release. $0.99 on Kindle.