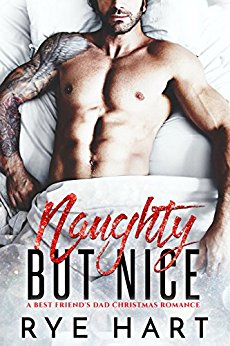 He's my best friend's dad…
And his package is the only thing I'm interested in this Christmas.
Dear Santa… I've been a naughty, naughty girl.
Mr. Bradley is a single dad and a total D.I.L.F.
I'm staying with my BFF for the holidays.
But all I can think about is making my teenage fantasy come true.
He's even sexier than I remembered.
I have a feeling he can stuff my stockings just right.
I just hope I won't regret this…
Because I'm about to serve him the naughtiest Christmas present ever. $0.99 on Kindle.