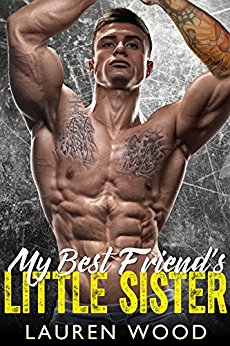 My brother's best friend was sexy as hell and now I was finally getting noticed.
I was back in town after finishing up my degree and I ran into Rex. He was the man that I had dreamed about when I was a teen and he had never given me the time of day.
Now he was seeing me and once I had his attention, I wasn't going to let it go. There had always been something about Rex, but now I knew what it was.
Watching him in action was all it took to make me realize what it was I really wanted.
I wanted to be the girl that made him beg for more.
I wanted to be his girl. $0.99 on Kindle.