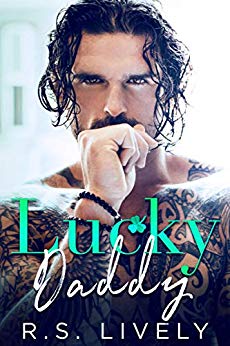 A second chance with my brother's best friend. A fake arrangement. A miracle pregnancy. Do you think my luck is finally coming around?!
Reilly O'Hara's the biggest, sexiest man I've ever known. He's a drool-worthy Irish stud, but completely off-limits. Five years ago, I left town, leaving my dreams of him behind. But a stroke of bad luck brought me back home and landed him in my bedroom. That night he stole a kiss and reignited my buried passion…
Turns out Reilly's carrying a billion-dollar secret. And he needs a wife by St. Patrick's Day. I couldn't let anyone else play the part. Safe to say, things got out of hand…
Can you guess who's the lucky daddy? $0.99 on Kindle.