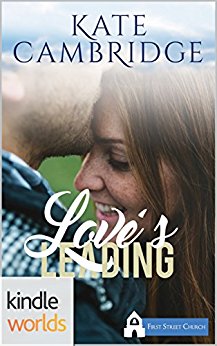 FREE on KU! After the death of his beloved wife, Dr. Thor Applegate, a part-time behavioral consultant with the FBI, is in need of a nanny for his young daughter. With a demanding career and a wounded heart, moving on to a new location in Sweet Grove, Texas, seems like the perfect place—a safe place—to start his life over with his little girl, Mackenzie.
When recent Penn graduate Athena Gregory applies for the nanny position, she's encouraged that this might be the perfect job to suit her needs. She can work on her top-secret research project during the day while Dr. Applegate's daughter is in school, with no one being the wiser…yet, she soon realizes the "perfect situation" she'd expected is not quite what it seems.
Will Athena continue to follow God's direction when nothing goes as planned? Or will secrets, and threats beyond her control force her to leave the family she has come to love?
Love's Leading is a faith-filled tale of suspense, hope, second chances, and love. $1.99 on Kindle.