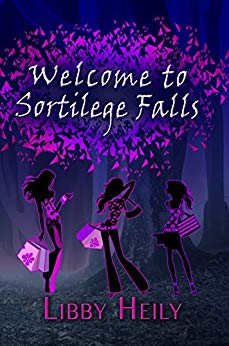 Sixteen-year-old Grape Merriweather moved to Sortilege Falls expecting a fresh start and new friends. But things are never quite what they seem in this sleepy Missouri town. Her math teacher looks like a witch, her school is being stalked by a vampire, and Grape could swear the town's garden gnomes are moving.
None of that compares to the small group of teenage models, blessed with otherworldly beauty, who rule Sortilege Falls. Even the adults are powerless to tell them no. When the models fall ill from a mysterious disease, all of the town's secrets start leaking out.
Grape is determined to help her new friends, but searching for the cure might just get her killed. Free on Kindle.