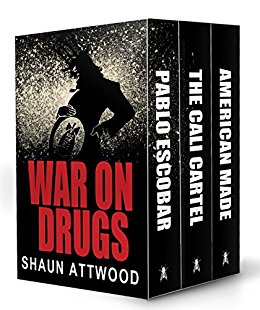 Three fast-paced true-crime stories packed into a blistering exposé of the War on Drugs.
With 688 pages featuring deadly Colombian drug lords and the CIA, these three books have hundreds of five-star reviews on Amazon and Goodreads.
The mind-blowing true story of Pablo Escobar and the Medellín Cartel beyond their portrayal on Netflix.
Colombian drug lord Pablo Escobar was a devoted family man and a psychopathic killer; a terrible enemy, yet a wonderful friend. While donating millions to the poor, he bombed and tortured his enemies – some had their eyeballs removed with hot spoons. Through ruthless cunning and America's insatiable appetite for cocaine, he became a multi-billionaire, who lived in a $100-million house with its own zoo. Free on Kindle.