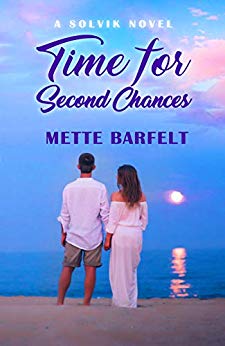 Small-town romance, set in Norway! For fans of Debbie Macomber and Nancy Naigle.
Isabella is living her dream as proud owner of flower and gift shop, Anemone. However, the new hired help – or rather, the help's mother – creates a lot more drama than the sleepy town of Solvik is used to.
Top chef Remy is ready for a fresh start. Having quit his job at a restaurant in the capital, he looks forward to a quieter life on the coast. Little does he know that the summer will bring challenges he could never have imagined.
Life is never dull in Solvik. Will a past Isabella wants to forget come back to haunt her? Or will she find a second chance at love?
Time for Second Chances is the fifth book in the Solvik series – contemporary small-town love stories with a dash of suspense. It's a stand-alone novel. Free on Kindle.
[shareaholic app="share_buttons" id="4690042"]