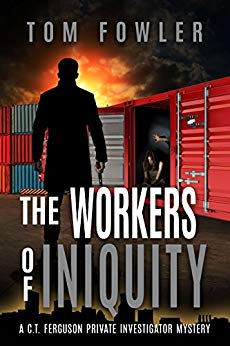 A bankrupt client. A missing husband.
One cyber sleuth will follow the money trail to the root of all evil.
When hacker-turned-private-investigator C.T. Ferguson's old acquaintance falls on hard times, he vows to solve the mystery of her missing husband and empty bank account. Following the digital trail, he uncovers a grisly hotel room crime scene.
But the husband's ruthless loan shark won't draw the line at one dead body. Free on Kindle.