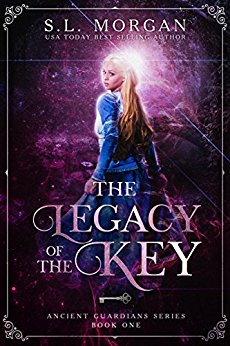 Hunted all her life, Reece Bryant learns the truth of who she really is. Falling in love wasn't part of the deal!
Average college student, Reece Bryant, is blindsided after nearly being kidnapped on a morning run. Good thing she was rescued, but who her rescuers are weren't exactly what she expected.
Alien assassins from another dimension who come from a realm of warriors that serve to protect humans and more importantly, Reece.
After Reece learns that a hostile Alien race has been hunting for her since her birth, she must accept the truth of who she really is: A human that is the reason all life exists on Earth and other dimensions.
While navigating through this realm she's protected in, she allows the enchanting universe of it all to calm her. Life will never be the same and now, her heart has betrayed her and she's falling for her personal guardian.
This is when everything goes wrong and Reece is forced to help hide her identity, although it's too late for that.
If Reece is delivered into the wrong hands…her life ends, and all life forces will be enslaved.
Will the Guardians be able to to protect Reece now that her identity has been revealed?
Find out today in this spellbinding tale that readers are calling a "Magical escape and are begging to live in the fantastical realm created."
USA Today Best Selling author brings readers on a whimsical journey in this completed and award winning novel series.
"A hidden gem in today's society!" -Reviewer
Find out why readers are referring to this as their summer beach read and ultimate escape today! Free on Kindle.
[shareaholic app="share_buttons" id="4690042"]