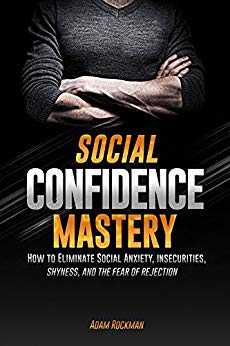 Talk to attractive people you want to meet, get more dates, connect with high-quality friends and no longer worry about rejection! This is a proven guide for overcoming crippling social anxiety and building the life you desire.
Would you like to Stop worrying about rejection? Learn how to enjoy conversations?, Fix poor body language habits? And Fix the negative feelings constantly holding you back from expressing yourself?
If yes, then you MUST read Social Confidence Mastery. Free on Kindle.