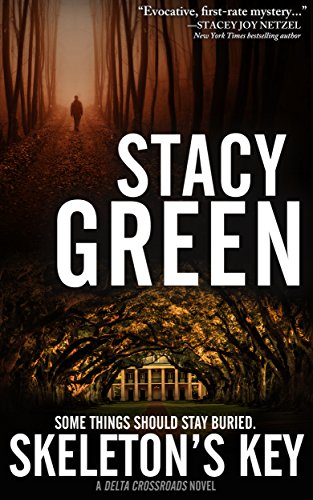 "Evocative, first-rate mystery that will keep you guessing to the end!" ~ Stacey Joy Netzel, NY Times bestselling author of the Italy Intrigue Series.
Cage Foster can't catch a break. The disturbing discovery of a dusty skeleton in the antebellum home he's caring for is bad enough. The unearthing of two additional fresh bodies quickly turns into a nightmare which could land him on Mississippi's death row. And the one person certain of his innocence is a pushy Yankee newcomer, a woman who talks too fast and still believes in the romance of the Old South.
Dani Evans intends to restore Ironwood to its former glory while she rebuilds her life. Death, hidden treasure, and falling for a murder suspect were not part of the plan. The lure of the infamous Ironwood treasure cache convinces Dani the skeleton is the key to unraveling the legend, and that the treasure itself is the motive for the murders. Dani believes she can find the truth before Cage is arrested, but her search for answers will uncover a descent into madness that should have stayed buried.
Skeleton's Key is a romantic mystery set in a small town full of secrets. Free on Kindle.