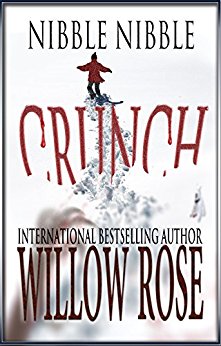 Warning: After reading this story you'll never be able to look at a snowman the same way again.
In the beginning she thought it was sweet, this snowman who emerged as if from nowhere, but soon the six-year old Emma realizes that this snowman is different … very different.
NIBBLE, NIBBLE, CRUNCH is a horror novella from Willow Rose, author of the International Bestselling horror-series starring the Danish reporter Rebekka Franck. It is not for the faint at heart. Free on Kindle.