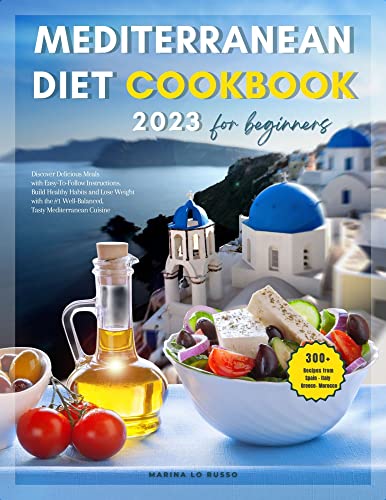 Do you wish to adopt the Mediterranean diet to enjoy the many benefits it provides?
Are you looking for a blueprint to take away any guesswork from your journey to ensure you actually achieve your health goals?
If you've answered YES, Let this book guide you in achieving the scientifically proven benefits of a well-balanced Mediterranean diet!
Not only did the Mediterranean diet emerge as the #1 healthiest diet close to a decade ago, it also has the potential to transform the well-being of an entire generation. It is no wonder that more and more people are adopting the Mediterranean diet to enjoy its wide range of benefits.
The fact that you are here is evidence that you want to get the most out of the Mediterranean diet, but before you commit you want to find the answers to all the questions going through your mind first.
Free on Kindle.