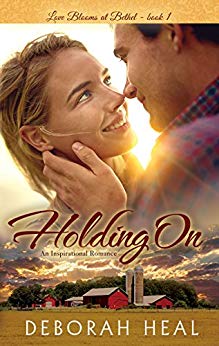 A sweet romance about forgiveness, redemption, and love the second time around.
Kelsey would never have agreed to be Julia's bridesmaid if she'd known she'd be paired with Philip Ashe. They'd been close friends in high school—until she wised up—and twelve years later, his reputation leaves her even more wary.
Not even a tornado can spoil Julia and Neil's wedding. But it does leave behind substantial damage in the area, so Kelsey volunteers to go help those affected. Then Philip joins the team too, forcing her into close proximity with him yet again. She's determined to ignore him—and his outrageous flirting—but when his kindness and generosity begin to show just beneath his shallow, devil-may-care façade, she remembers why she fell for him once before. But Philip's not a Christian, and friends caution her not to be "unequally yoked," even when he comes up with a wonderful plan to help Coldwater's needy. But there must be some reason their paths keep crossing. Is God testing her self-control? Or giving her a second chance to witness to him?
The battle at Bethel Church rages on as Kurt Haney and other legalistic deacons try to undermine Pastor Garrett Stone's leadership. Haney's cruel words in the past drove Philip away from Bethel. Will his obnoxious behavior continue to reinforce Philip's negative attitude about the church? Or will he finally accept Christ so Kelsey can allow herself to fall in love with him again? Free on Kindle.
[shareaholic app="share_buttons" id="4690042"]