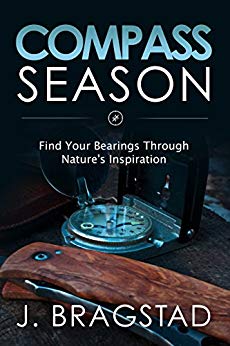 What Others Are Saying About Compass Season:
"If you love exploring and discovering nature and human nature, you'll find Compass Season the perfect guide."
"A hot cup of coffee and this book are the perfect start to the day! Inspiring imagery, beautifully written to provide applicable reflections to everyday life!"
"It is a must read for those of us who need centering in the midst of an all too busy life."
"This book is a gem. It is like the reward from a long hike to an alpine lake sitting on your coffee table."
Compass Season mixes powerful images and experiences in a rugged landscape with insightful glimpses into problems we all face. His work as a marriage counsellor and canoe guide weave the grandeur of nature and the beauty of the human spirit into a memorable read.
Compass Season is more than a regional book. It is more than a book about canoeing and camping. It is not a travelogue journal about traveling from place to place. It is a book for armchair travelers and canoeists and backpackers. It is for anyone navigating life's many transitions.
Compass Season is the kind of bedside reading you can pick up anytime. A great read for long winter's nights. Something to place in the backpack or to take with you camping or to the cottage. For a rainy day, a cozy companion; for moments, a break from an over-complicated and busy world.
Compass Season makes a great gift for a friend, for birthdays, for retirement, for anniversaries. Check out the reviews in Amazon and leave one there if you like.
"His descriptions of the wilderness, seasons, and nature are stunningly beautiful. This author fills each page with insights of nature that reflect on goals, struggles, setbacks, joys, and triumphs." Free on Kindle.