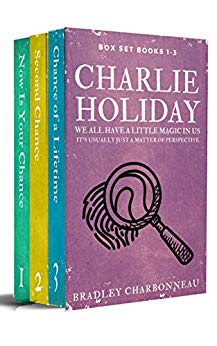 Charlie Holiday doesn't have assassins tracking his every move. His wife was kidnapped by drug-trafficking thugs. He doesn't owe the casino $2.2 million.
He faces a fear much worse.
He faces a life of normalcy. Of regular-ness. Of living out his days in the simple, flat, one-dimensional sphere of the known. The expected.
Until one day he was offered a way out. An escape from the everyday. A ticket to transcend the humdrum future of boredom.
But when your life has been full of the expected and you wish for something unexpected and it arrives, what would you do?