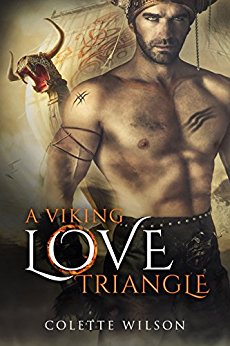 The year is 1102AD. After years of war and violent skirmishes, the Vikings of Vinland have entered into a fragile peace agreement with the native Skraelings of the Penobscot tribe.
Twin brothers Erik and Hakon are banished from Vinland for a heinous crime that they did not commit. They journey to the lands of the Penobscot Skraelings, a native American tribe of fierce warriors.
Erik and Hakon rescue Nokomis, the beautiful daughter of a Penobscot Chieftain, from the clutches of a monstrous grizzly bear. In gratitude to the brothers for rescuing Nokomis, the Penobscot Skraelings welcome Erik and Hakon into their tribe.
Nokomis falls madly in love with both brothers and the three lovers begin a wild and passionate romance together.
Meanwhile, back in Vinland, the Vikings prepare to once again invade the lands of the Penobscot. Can Erik and Hakon defend the people that they have come to call their own, as well as the woman that they love from the oncoming invasion of their former Viking brethren? Free on Kindle.