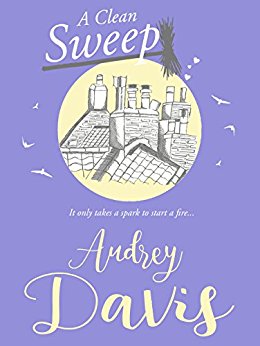 Funny and poignant, A Clean Sweep sees fifty-something Emily swept off her feet by the much younger Joe. Is the age gap too big an obstacle or will love conquer all?
Daughter Tabitha senses something is lacking in her relationship with laid-back Tom, while her Abba-mad boss Meryl thinks she's found The One.
Emily's sister Celeste has it all. The perfect husband, home and wardrobe. But a fitness band could derail her idyllic life.
Susan is the go-to woman for gossip. She knows everything, but people don't know how sad and lonely she is. Pining for a lost love, she can't imagine a happy ending.
The perfect sun lounger or sofa read A Clean Sweep will make you smile, giggle and wish you had a chimney to sweep. Free on Kindle.