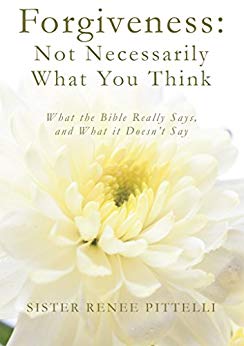 Have you ever been pressured to forgive before you felt comfortable about it? Has something not sat right with you all these years about the concept of biblical forgiveness? Is it just not making sense for God to require us to grant blanket forgiveness on demand, or even if it hasn't been asked for, including to those who are downright wicked?
As Christians, we all know our Father wants us to forgive. However, forgiveness and the requirement to forgive are not necessarily what we have been taught by our abusers and their enablers, or by others who are either misinformed or trying to deceive us. God wants us to be open-hearted and willing to forgive. But he does not want us to cheapen forgiveness by giving it prematurely and undeservedly to those who have every intention of continuing on in their evil.
In this book, we will study the scriptures that talk about forgiveness and repentance, including relevant context and commentary, as well as dilemmas and questions we are often faced with. Our God is not an abuse enabler. He is truly righteous and just. You may be surprised to learn that forgiveness and God's instructions to forgive are not necessarily what you have been led to believe. $5.99 on Kindle.