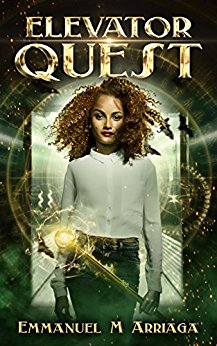 When the elevator cable snapped, they all thought they were going to die.
Instead, Tasha and the survivors find themselves trapped in a fantasy world, the crash only the beginning as they have no choice but to fight for their survival.
The office workers discover mystical weapons that lead them into an adventure filled with monsters and deadly challenges. The mystery of what really happened gnaws at them as they face the possibility that maybe they did all die in that elevator crash after all. $2.99 on Kindle.