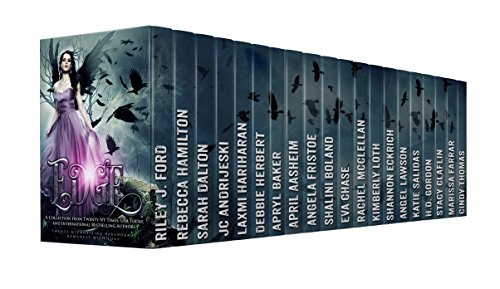 EDGE: A Massive Limited Edition Paranormal Collection
20 New York Times, USA Today, and International Bestselling Authors.
20 of today's most magical, sought-after titles.
Twenty Edgy Young Adult & New Adult Paranormal Tales
Twenty of today's favorite young adult and new adult authors have come together to bring you a collection packed with full-length, spellbinding reads sure to keep you keep you on the edge of your seat and up way past your bedtime!
But reader beware: These novels take everything to the edge–and not just the edge of your seat. With authors who aren't afraid to push the boundaries, you get stories that take everything to limit, creating whimsical reads that teens can actually relate to and that adults can enjoy, too. Save over $50 on the entire set! Limited Time Offer.  $0.99 on Kindle.