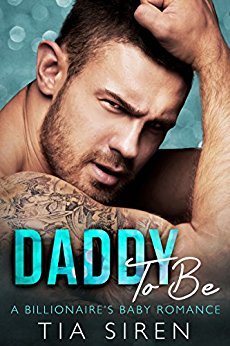 My best friend's little sister wants a baby. And she wants me to be the daddy. It comes with being rich. Women always come on to me. But never like this. It's all so… wrong. I watched Hanna grow up as the little girl next door. Now my filthy mind is all over grown-up curves.
Her brother would kill me. I won't agree to knocking her up. But I'll be her anyway…Secretly. In my car. In my office. In her room when her parents aren't home. No one will ever hear her scream my name. But sh*t.
Accidents happen. And there's nothing secret about a baby bump.This Billionaire's Baby Romance is a full 80000-word novel. Love and babies? You bet!And because I know you love baby romances, I've included a never-before-published novel titled, The Billionaire's Surrogate, and single daddy romance called, Misbehave. Yes, please!xx TiaTia Siren. Spoil the bad girl in you. $0.99 on Kindle.