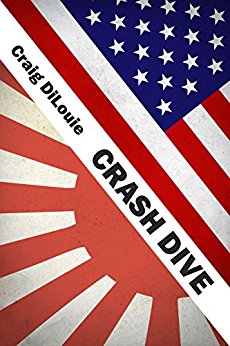 A WWII naval thriller in the tradition of the Hornblower series….
1942. Lieutenant Charlie Harrison reports for duty aboard the S-55, a worn-out WWI-era submarine. While the Battle of Guadalcanal rages, the captain plans a daring attack against Rabaul, the heart of Japanese power in the South Pacific. There, the hunter will become the hunted.
"… Crash Dive blew me away." – John Dixon, award-winning author of Phoenix Island. $0.99 on Kindle.